Certified Master Plumbers
All of our plumbers are licensed and certified by both local and state governments so you'll know your plumbing repair or installation is done properly and to code. Our founder has been a master plumber for over 50 years, and our experience shows.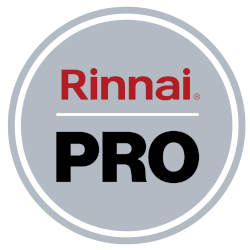 RINNAI Tankless Water Heaters
Columbia Plumbing Company is the area's authorized RINNAI dealer & service provider. We can help you choose the right system for your home and help keep them running smoothly for years to come. Learn more about tankless water heaters.

Locally Owned and Family Operated
Because we are owned and operated by a local family, we stand behind our workmanship and our service because everything we do reflects on us. After all, we will see you again at the grocery store or at the park, and our reputation matters.

24/7 Emergency Service
Some plumbing repairs can't wait for office hours. We will take your call 24 hours a day, 7 days a week, and be on our way to begin repairs. Our on-call plumbers are ready to help resolve your emergency plumbing problem.